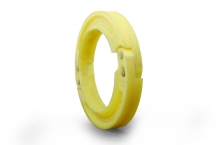 "RUNFLAT TIRE INSERTS system" offered by POLYMET Industries LLC- RAK, are MADE IN UAE, manufactured out of 100% Virgin high heat resistance polymer composite of European Origin -- Not Recycled Nylon PA6 - and has undergone extensive developments and trials to meet the Middle East desert conditions, and confirming to FINABEL Agreement No. A.20.A (20.A.5) Pneumatic Combat Tyres agreement Issued on February 1997 -
Vehicle diagonally fitted with POLYMET Run Flat inserts, with absolute "ZERO " air, was driven through gruelling desert track of RAK with rubbles, dry crossings, having number of obstacles such as natural ramps, steps formed in wadi, ditches as well as gravel track with corrugations, covered a total distance of 69.14 km in 02:08:17 "none stop, attained an average speed of 32.3 Km/h meeting FINABEL agreement mandate - 2.3.2 b) travel off-road cross country for 2 hours at a speed of approximately 30 km/hr without the tyre leaving the wheel rim or shredding. Vehicle was stopped as it passed over 60 km at 30 km/h, as per FINABEL bench mark, tires, run flat inserts and rims were still in drivable conditions. The temperature of gravel was from 35° C to 55°C and run flat inserts and tire temperate were in 35 °C to 80 °C . Full run was verified and witnessed by International acclaimed 3rd party inspectors. . We offer 2022 MTC tested in Middle East desert conditions, which is much challenging and demanding than tar road test in cold cconditions. Material Test certificate (MTC) is available on request with purchases.
| | |
| --- | --- |
| | |
Cross Country Track - Location UAE Ras AL KHimah Desrt, reverbeds and Camel Tracks - A total distane of 69.14 Km covered in 02:08:16 non stop.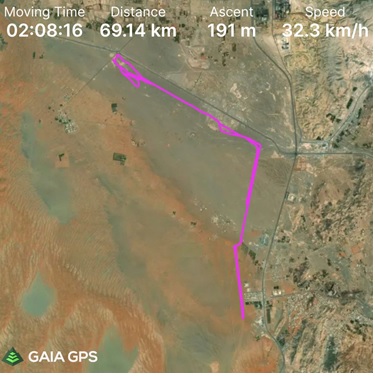 Test report available on request to genuine customer.